RECEIVE VALUABLE FEEDBACK...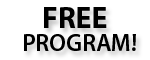 Based on how you manage customer interactions
Including detailed reporting, marketing data, satisfaction scores and more
Without any complicated software to install
Maintain customer loyalty through problem resolution
Plus earn certification as a top performer
LEARN HOW THIS PROGRAM FITS YOUR NEEDS
Choose a business type from the list below
Universal Airways has decided to conduct an ongoing customer survey in order to review the level of service offered to customers from its online booking services. The service is new and the airline wants some feedback from its customers.
After registering to Rate-our-Service, the airline integrates the link to the survey along with the access code into its automated confirmation email. After a month has gone by, Universal Airways decides to review the compiled surveys stats. The data quickly informs executives that customers are, in general, pleased with the online service, but the navigation is slightly bulky and confusing.
The issues are looked after and the site becomes more streamlined and user-friendly. The Airline soon notices an increase in the use of the online site.